We build your plants, deliver chemicals, offer support for sales and distribution.
We also serve organic, gluten-free food. We give our best for our customers.
Why we are your best bet
We build your plants. And we sell the chemicals you need. We offer you engineering as well as sales & distribution services. We develop customized all-in solutions of the highest quality, fitted to your specific demands. Cost efficiency is always a top priority in all our projects.
One of our biggest assets are our excellent logistic and management solutions, including our partner companies' network worldwide. Customized warehousing close by guarantees on time deliveries as our products are available everywhere and anytime.
We state clearly why we do things the way we do. Our arguments are convincing and therefore our customers trust us. They are aware of our competences and know what we can achieve together. We have the experience and knowledge to detect and analyse opportunities in the best way.
KASEL Chemicals
We trade and distribute chemicals worldwide. Fast and customized to your needs.
KASEL Engineering&Components
We deliver industrial plants and a wide range of engineering and consulting services.
CHEMICALS
Our Competences
We trade and distribute chemicals worldwide. Our logistic system and storage possibilities around the globe guarantee that we are always close to you. We supply chemicals of excellent quality for the food industry, cosmetics and personal care, cleansing agents and detergents as well as other applications. We are able to meet delivery deadlines at short notice due to our effective logistic solutions. We are proud to combine different products from our portfolio to fit your individual needs. Our products meet the requirements of all market relevant regulations and certificates.
We use carbohydrates like corn, grains or sugar beets as basis for our products. With the help of micro-organisms capable of transforming raw materials we manufacture something completely new. To ferment is our success. That is what our technology is based on.
Our products are part of your daily life. In the food industry we are responsible for the taste of your favourite juice or the texture of your best burger. In cosmetics to smoothen your skin or make you smell irresistible. You'll find us in the pills you take against headaches or in the cleansing agent you use to freshen up your home. Make us your choice! We will live up to your expectations!
What We Do
Global Sourcing
Quality Assurance
Project Consulting
Reliability in Support
Technical Assistance
Finance and Insurance
International Marketing
Tailor-Made Local Services
Local and Global Distribution
Representation of Selective Manufacturers
Logistics, Warehousing and Distribution
Advisory Services based on detailed Market Knowledge
Long-Term Partnerships with Suppliers and Customers
Our Products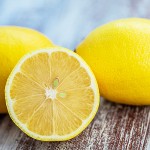 ACIDULANTS
Ascorbic Acid
Benzoic Acid
Citric Acid
Furmaric Acid
Lactic Acid
Malic Acid
Potassium Citrate
Phosphoric Acid
Sodium Citrate
Sorbic Acid
Tartaric Acid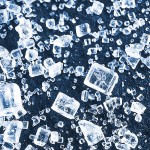 ALKALIES
Potassium Bicarbonate
Potassium Hydroxide
Sodium Bicarbonate
Soda Ash
Sodium Hydroxide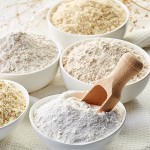 ANTI-CAKING
Calcium Phosphate
Tricalcium Phosphate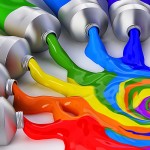 COLOURS
Caramel Color
Titanium Dioxide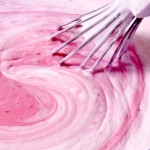 EMULSIFIERS
Mono & Diglycerides of Fatty Acids
Acid Esters of Mono- and Diglycerides
Polyglycerol Esters of Fatty Acid
Stearoyl-2-Lactylates
Sorbitan Esters
Polysorbates
Guar Gum
Potassium Phosphate
Sodium Phosphate
Xantan Gum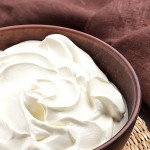 THICKENING AGENTS
CMC
Guar Gum
Xantan Gum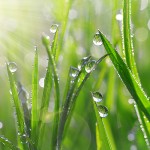 HUMECTANTS
Lactic Acid
Sorbitol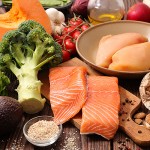 NUTRIENTS
Ammonium Phosphates
Biotin
Calcium Citrate
Calcium Phosphates
Magnesium Citrate
Photasium Phosphates
Sodium Phospate
Vitamins B1, B5, B6, B12, C, D2, D3, E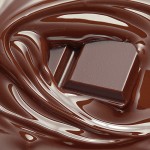 SWEETENERS
Acesulfame K
Aspartame
Dextrose
Sodium Saccharin
Sorbitol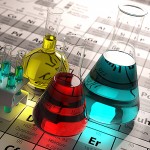 OTHER CEMICALS
Linear Alkylbenzene (LAB)
Sulfur
STPP for Food, Industrial and Chemical Industry
Sodium Hypoclorite
HCI
PP, PE
Services & Customer Support
We can provide
–    Lot control
–    Material safety data sheets & certificates
–    Quality control systems
–    Transport and freight logistics
–    Storage
–    Unloading and repacking
–    Effective inventory management
–    Technical support
–    Cost effective solutions
Regulatory Information
We support lot control and provide material safety data sheets (MSDS) and certificates of analysis for the products we sell. Our emergency response procedures provide additional customer and community support. The accurate work of our quality control systems benefits your quality. We keep up to specification standards. For further technical, regulatory or safety information and our training services, please contact us.
Transaction Expertise
Experienced staff and skilled business partners provide the global freight transaction expertise required to deliver your chemical supplies. We arrange transport of the inland freight to the port of departure, shipping to destination, wharfage, customs clearance, transportation from wharf to storage facilities, unloading & repacking. We provide you with all instructions necessary. And we handle necessities in finance, insurance and foreign exchange issues. With over 10 years of experience, we reduce the total cost of your chemical supply chain.
Inventory Management
We manage and improve an effective inventory management process to benefit your business. Take advantage of our warehousing and distribution expertise.
Customized Warehousing
Our warehouse facilities are located strategically. Combined with third party specialists we provide handling your materials and logistic service. Whether liquid or solid, bulk tanked, drummed or bagged:.we handle your chemical products in a professional and safe way. Special requirements are welcome. We have the resources to meet them. For more details or to arrange an inspection of our facilities, contact us.
Technical resources
Our qualified and experienced professionals with an in-depth understanding of the chemical industry assist you in improving your product and application knowledge. With know-how and experience in ingredients and technical processes we guarantee innovative solutions for a broad range of applications. We seek cost effective possibilities including best quality standards.
Network Benefits
We stand for excellent quality products delivered fast and stored close to our customers. The global market demands custom-tailored solutions. We can give them to you. Let us help to optimize your products and manufacturing processes, to create something unique and competitive – and add additional value to your business. Let us reach your business goals together.
Learn more about the advantages of KASEL being your preferred chemical distributor and supplier here.
ENGINEERING AND COMPONENTS
Our Competences
Our main business activity is general delivery (turnkey delivery) of industrial plants and engineering services. We deal with new building projects as well as with reconstruction of existing plants.
More than 20 years of experience in logistics, building and engineering are the solid basis which enables us to offer a great variety of excellent solutions to improve our customers' business thanks to better services, better materials and better engineering. We provide a wide range of engineering and consulting services and we support you in areas such as waste treatment in the most economical and cost efficient way. To meet our customer's needs and provide them with customized quality solutions is our topmost priority.
What We Do
We construct installations for the food industry, the pharmaceutical industry and the chemical industry as well as for waste treatment systems.  We build biochemical plants to manufacture glucose and penicillin as well as citric acid, yeast or lysine, to name a few.  Our high skilled specialists having large experience in design, execution and start up of industrial plants.
KASEL supplies also used process equipment and plants.
Technology
We are involved in major industrial process:
•    biochemical and pharmaceutical production
•    food treatment and production
•    chemical production
We are capable to manage:
•    feasibility study and design documentation
•    turn key delivery
•    procurement
•    on site assembly and supervision
•    pre-commissioning, commissioning and start up
•    training and other services
Citric Acid/ Aspergillus Niger
We invented a special plant construction for citric acid and our expert staff owned several patents to produce citric acid. Therefore, we use the most forward production technology. We know how to select and develop the industrial production strain with high and fast converation rate of different carbohydrates to citric acid.. Particularly in the field of downstream process our method is unique in the world´s manufacture of citric acid.
The fungus Aspergillus Niger causes a disease called black mould on certain fruits and vegetables. It is a common contaminant of food and it is cultured to produce substances for the industry. Various strains are used to prepare citric acid and gluconic acid for industrial use. A. Niger is accepted for daily intake by the WHO.
KASEL´s personnel have extensive knowledge from years of experience operating Citric Acid plants.
Our Citric Acid competence:
– Specially selected Spores of Aspergillus Niger for each kind of raw material to be able to guarantee best possible yields.
– Fermentation of different kind of raw material like sugar, corn, starch hydrolysate, beet and cane molasses using bubble column and stirred fermenters.
– Process for isolating using Monocalcium Citrate technology with much lower consumption of sulfuric acid than Tricalciumcitrate technology
– Purification and crystallizing and anti-cacking technology for production of citric acid monohydrete and anhydrous
– Technology for production of different salts of citric acid like sodium citrate, calcium citrate, potassium citrate, ammonium citrate, magnesium citrate etc.
– Implementation of energy saving shemes – reduce energy costs
– Implementation of water saving shemes – less consumption coupled with less process evaporation and reduced energy
Our Services
• Training
• Business Plans
• Basic Engineering
• Feasibility Studies
• Conceptual Design
• Start-up Assistance
• Technology Transfer
• Plant Management for Time
• Validation
Industries served
Biotechnology
Pharmaceutical Industry
Food and Feed Industry
Speciality Industry